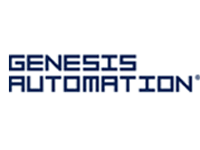 T&T Services, Inc.
1587 Christian Hills Dr.
Rochester Hills, MI 48309
Tel: (248) 609-0346
Fax: (248) 609-0347
Providing Marketing & Technical Direct Sales of Control, Safety, & Automation Components to Michigan Manufacturing
Genesis Automation brings the best in cost competitive, innovative industrial electrical controls. We offer the lowest prices over the broadest range of 1 and 3 phase DIN rail power supplies, and a unique range of climate control products for your control panel including DIN rail mount heaters, fan heaters, thermostats, humidity control, filter fans and air conditioners.
Great prices on DIN rail receptacles, enclosure lights, spring and screw style din rail terminal blocks, through the door disconnect switches, enclosed disconnects, incremental and absolute encoders, signal conditioners for frequency, analog, SSI, serial, parallel, encoder splitters and dynamic synchronous motion controllers. Genesis is also the US Master Distributor for IVO incremental and absolute encoders & Motrona motion controller and interface products.

To learn more about Genesis Automation and their products, please contact us or click on the Genesis Automation logo to connect with their website.

Click here to check out T&T Services' Informational Packet

Download it now, so you can take the time to look it over, and see what this as well as the other companies represented by T&T Services Inc. have to offer your business.